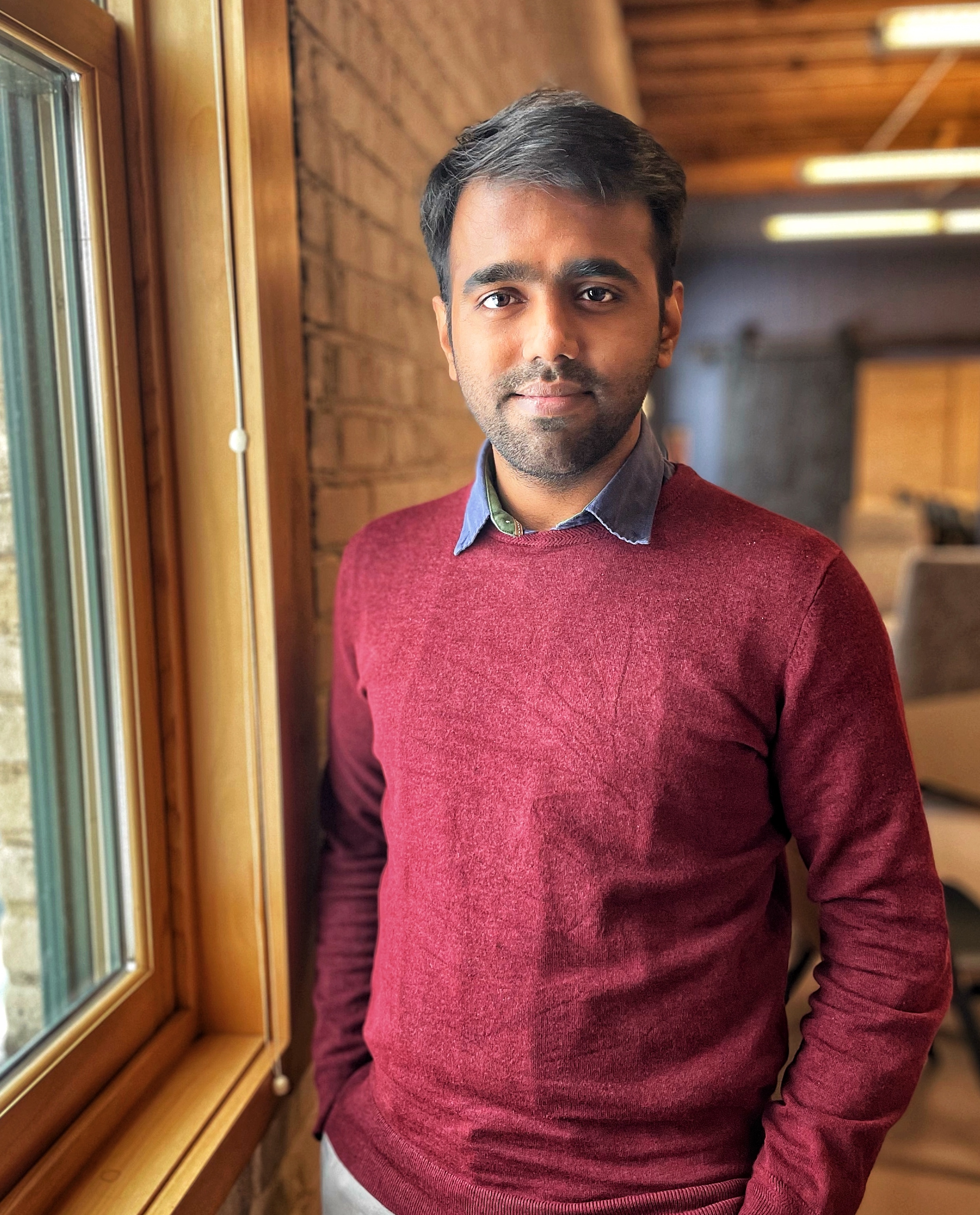 I am Vinay, a PhD student in the Computer Sciences Department at The University of Wisconsin-Madison and a Student Researcher at Google Systems Research Group. At UW-Madison, I am part of The ADvanced Systems Laboratory, advised by Prof. Andrea Arpacı-Dusseau and Prof. Remzi Arpacı-Dusseau.
My research interest is computer systems: Byte-Addressable Storage, distributed storage systems, and systems for ML. My current focus is on exploring new Data-Intensive computing paradigms for Byte-Addressable Storage.
Previously, I was a Research Collaborator at the Microsoft Gray Systems Lab, a Senior Systems Engineer at Hewlett Packard Enterprise RnD Labs, and a remote Research Fellow at Systems and Storage Lab, University of Texas at Austin.
News
| | |
| --- | --- |
| Apr 15, 2023 | WiscSort has been accepted at VLDB 2023 |
| Dec 1, 2022 | Invited talk at the Microsoft Gray Systems Lab seminar |
| Nov 17, 2022 | Passed my P.h.D qualifying exam! 😄 |
| Sep 22, 2022 | Presented WiscSort poster at Wisconsin DataBase Affiliates 2022. |
Patents and Publications
2023
2020
CIED - rapid composability of rack scale resources using Capability Inference Engine across Datacenters 2020 IEEE Infrastructure Conference 2020
2019
Intent driven hardware placement recommendation using rack capability inference engine across datacenters U.S. Patent US20210014998A1, 2019

Intelligent orchestration of disaggregated applications based on class of service U.S. Patent US20200249999A1, 2019
2018
Preemptive compatibility failure detection using graph structure learning in datacenters U.S. Patent US10938623B2 and HPE TechCon'19, 2018

Topology based root cause triangulation of hardware issues in datacentres U.S. Patent US10831587B2, 2018
Service